SolVantage® Vapor Solv
Vapor Degreasing Solvent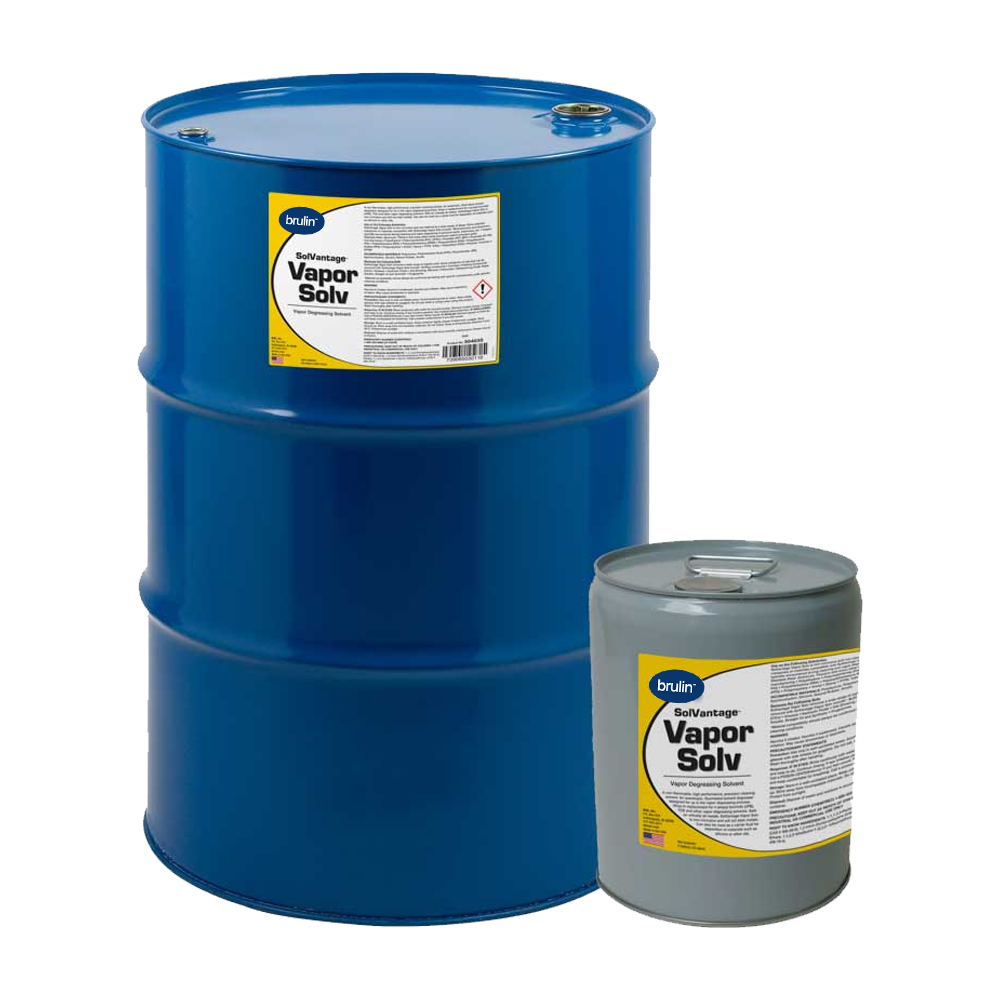 SKU: 304035 (Discontinued)
US EPA SNAP Approved
Not a Hazardous Air Pollutant (HAP)
Boeing BAC 5408 (PSD 6-77) Approved
A non-flammable, high-performance, precision cleaning solvent designed for vapor degreasing. An azeotropic, fluorinated solvent degreaser, drop-in replacement for n-propyl bromide (nPB), TCE, and other vapor degreasing solvents. Can also be used as a carrier fluid for deposition of materials such as silicone or other oils, as well as in flush or spray device facilities.
---
Looking for an alternative to SolVantage® Vapor Solv?
We recommend our SolVantage® Flush vapor degreasing solvent 🡒
---
Approvals & Conformance
Boeing: BAC 5408 (PSD 6-77)
Lockheed Martin: EMAP G41.149
GE Engine all hardware
Test Compliance
Pratt & Whitney: PWA 36604 Rev E Hot Corrosion
GE Aircraft Engine: Hot Corrosion
ARP 1755 B: Category 12, Stock Loss
ASTM F211: Intergranular Attack or End Grain Pitting
ASTM F519: Hydrogen Embrittlement
ASTM 954; AMS 4911 and 4916: Stress Corrosion of Titanium Alloys
Elemental Analysis
Lockheed Martin: EMAP G41.149
Request Technical & Safety Data Sheet
If you are interested in receiving a TDS or an SDS for more information on this product or any other product, please fill out the form below and a cleaning process specialist will be in touch.