Transformer® 16
16% Solids Multi-Functional Floor Finish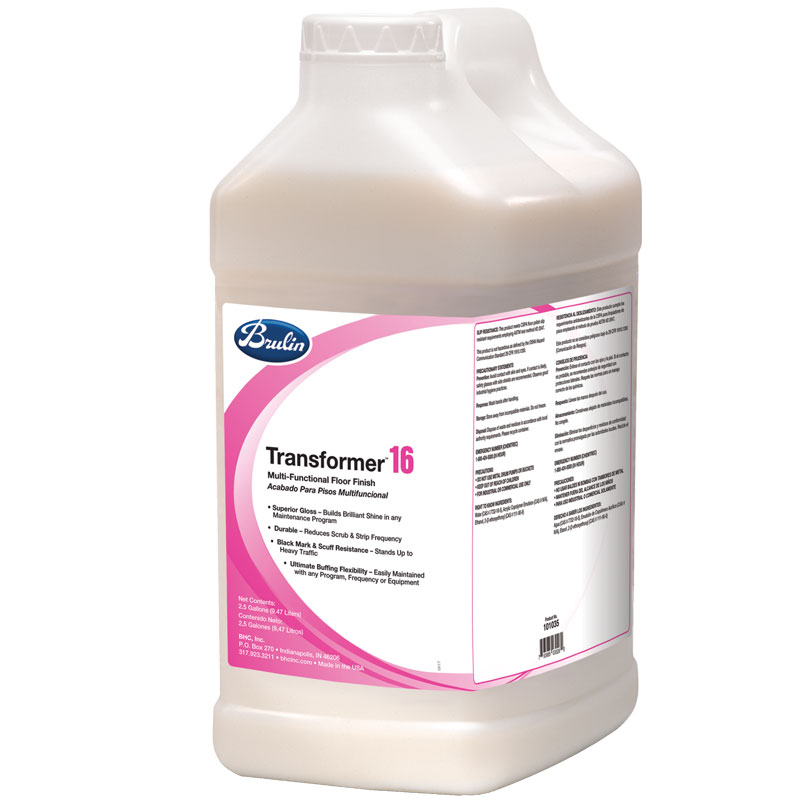 SKU: 101035 (Discontinued)
Superior Gloss
Black Mark & Scuff Resistance
Durable
Ultimate Buffing Flexibility
16% Solids
Coverage: 2000-3000 sq. ft. per gallon
High gloss appearance with flexible maintenance frequency. Excellent mark and scuff resistance greatly reduces maintenance labor. Durability extends scrub/re-coat and strip cycle. Easily maintained with any program, frequency, or equipment.
---
Looking for more Transformer® floor finish?
We recommend Transformer® 22 or Transformer® 25 🡒
---
Approvals & Conformance
Conforms to CARB 2010 Ultra Low VOC Requirements
Test Compliance
This product meets CSPA floor polish slip resistance requirements employing ASTM test method #D 2047.