Industrial Facilities Maintenance
Performance, Safety, Quality & Cost Control
Industrial cleaning is dirty work; even maintaining offices in an industrial facility is demanding because dirt gets tracked in from factory floors. There are the challenges and safety risks of cleaning around heavy machinery and parts. You need a partner that you can count on – one who has experience in industrial facility cleaning and your best interest in mind.
Brulin offers industrial facility cleaning solutions that are developed keeping performance, safety, quality, and cost control in mind.
Benefits:
Performance – One-stop source for all your chemical cleaning needs. Multi-functional products deliver optimum cleaning performance from light to heavy-duty applications.
Safety – Programs developed with worker safety and training in mind.
Quality – ISO 9001:2015 certified – Brulin is proud to be one of the few Jan-San manufacturers to be ISO-certified.
Cost Control – Multi-functional products minimize inventory.
Program Materials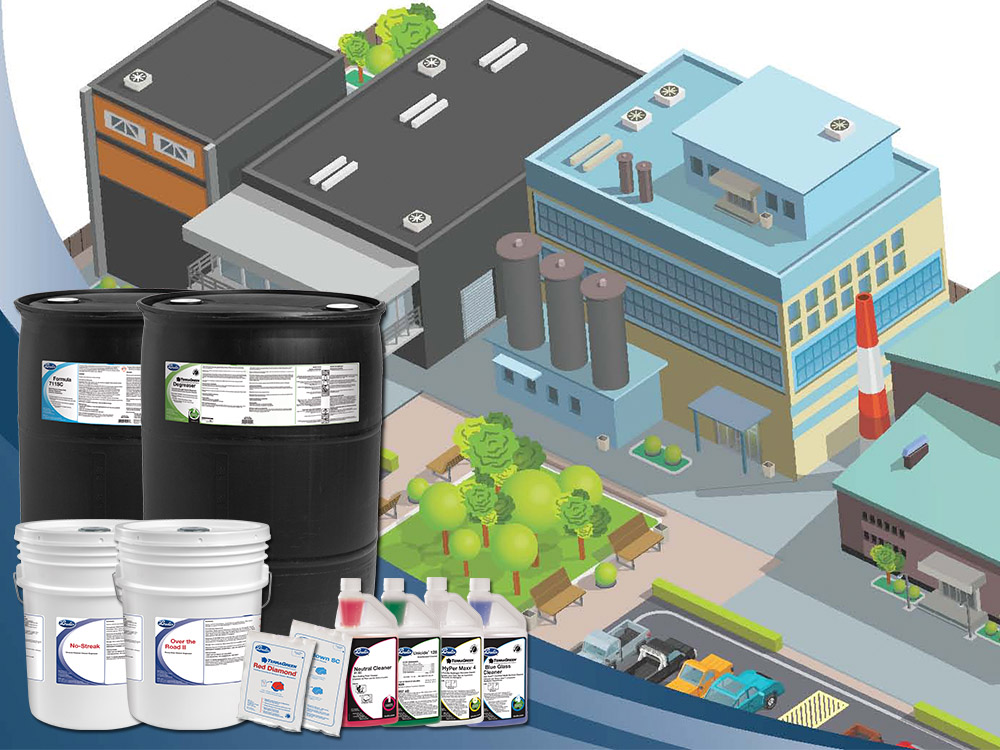 Production Area • Equipment/Floors
Transportation Specialties
Specialty Convenience Products